Garage Door Springs
Back To Our Services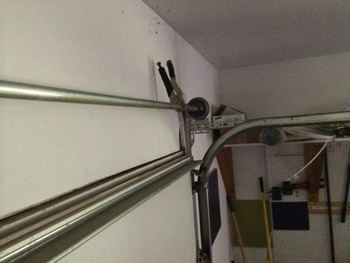 There is nothing worse than not having access to something that you need, when you need it. Don't let this happen to you when you need to access your garage. Garage Door Repair Ruskin offers a solution to any problems you may have, which prevent you from accessing your garage. We understand how important it is to be able to use your garage, especially if you are in a household that uses the garage every day. With proper care and immediate garage door repairs, you will be able to go on using your garage as usual. Making sure your garage door springs are not worn is just one of things we do to ensure that you are always able to utilize your garage.
Precaution When Working on Torsion Springs
While some homeowners may attempt to handle the job of installing or repairing their garage door spring, it is safer to allow Garage Door Repair Ruskin to take care of the job for you. It takes the experience of a trained professional to properly install and repair the springs, as it can be dangerous. Our service technicians take every necessary precaution when working on your torsion springs. When working on torsion springs it is important to make sure the proper tools are used and that that they are used correctly. Our service technicians have been trained on how to handle these tools when working on torsion springs. We make sure that all of our service technicians are able professionally trained and capable of safely installing or repairing your torsion garage door spring. We are the preferred service provider because of the level of experience and training that all of our service technicians posses. They take pride in the work they offer to you. This is why it is easy for us to stand by their work and offer our customers guaranteed satisfaction.
Call us now to make sure your springs are not worn out due to continued use.